by Dr. H - November 30th, 2015
We're in the home stretch of the semester and the course. It's been a long haul… perfect opportunity to reflect on the importance of long-haul trucking and interstate bus service in the history of the twentieth century American road and the roadside.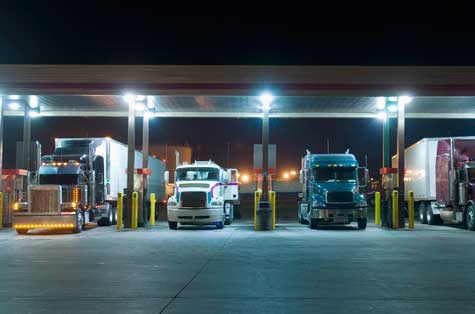 Tues 12/1 – we'll screen parts of a documentary called Big Rig; in preparation, please read John McPhee's short essay, "Land of the Diesel Bear" (PDF on Blackboard).
Thurs 12/3 – Last Writing Workshop day. Bring both your drafts (third draft for H-Lab #4, second draft for H-Lab #5) for one last session of polishing and refining. Course Reflection survey will be posted on this day, please complete it online.
Tues 12/8 – Course Wrap-Up / Last Day of Class. Screening in class: Freedom Riders American Experience documentary
Wed 12/9 – Reading Day. I invite & encourage you to attend the First Year Showcase to celebrate the achievements and learning of your fellow first-year students.
Writing Packets for both H-Lab #4 and #5 are due Thursday, 12/10 by midnight. Dropoff in the history dept in the mailbox on my door (Sullivan 327D) is fine. Thanks for a great ride and best of luck wherever your academic & geographic travels take you!