Begin with the Instagram feed of the Leventhal Map Center of the Boston Public Library; every day they post an interesting historical map.
Check out some of these map-related links:
A 2014 Map of US with states labeled by how they're ranked "worst" (Maps on the Web Tumblr)
What if the NY Subway Map stops were all renamed for women? (apropos Women's History Month)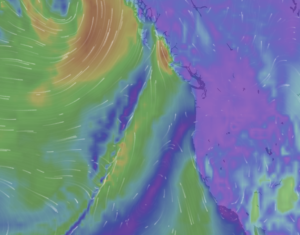 One Author Reimagined North America as 11 nations in 2012 – how well has his analysis held up over the last ten years?
2022 is a redistricting year. Try your hand at redrawing Congressional districts
Mapping "witchcraft" in case law
After exploring those, spend some time with a few other links related to historical maps or mapping as a historical method. A recent article in Forbes magazine talks about how digital mapping helps us understand racism and the history of segregation, including:
An especially expansive and beautiful digital library of maps (at high resolution) is David Rumsey Map Collection (Stanford University)
Stanford hosts the Mapping the Republic of Letters project from Dan Edelstein and Paula Findlen, tracing (and mapping) the trajectory of thousands of letters from the pens of European Enlightenment writers. Here's a brief video explaining the project:
Other innovative projects work with recreating or layering historical maps, and creating digital environments of the past (We will talk more about this on our Digital History day next month). Some examples include: